Remarkable Loft Clearance Services At Affordable Prices
Save Time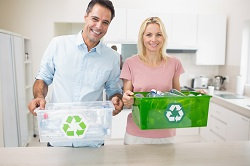 The chances are that if you have a loft or attic that needs to be cleared out, then it will either take a long time to get completed, or it never will, and we know this from past experiences of our customers. These days people are busy, and thing like clearing the loft out is something that takes up a lot of time which people don't have. But that doesn't mean it can't be done, it just means that you don't have to waste time worrying about when you're going to do it; instead call in the experts and get them to do it for you.
We deal with loft junk removal in London every day so we can do it in a flash.Save Money
Loft clearances can be very expensive if not dealt with properly; you can end up hiring the wrong company or doing it yourself, and because they or you don't know the best way to manage it, you can end up spending a lot on nothing. But at Waste Removals,
we specialise in loft clearances, and we know how to get them done safely, effectively and in the most cost-effective way.
Don't waste your hard earned money on poor quality services, instead call today on
020 3795 9574 
for a professional service at the best price. We know lofts, and we know how to remove the junk quickly and easily, and refuse to charge high prices to do it.
Save Effort
Aside from taking a lot of time, and being potentially expensive, doing your loft clearance yourself is also a lot of effort. We know, because we do it every day, but fortunately we have mastered some special tricks and techniques that mean we can do it quickly and efficiently and ultimately when you call us in to do it, it means you don't have to put in any effort, and we get to do what we are good at. Call us today on
020 3795 9574 
for a free quote and
find out how much time, money and effort you can save when you hire the loft rubbish removal experts.
There's no obligation required, so let us know what you need and we'll see how we can help.
Save the Environment
Unfortunately we have noticed that when people undertake a loft decluttering themselves, they often don't do it in the most environmentally friendly way. Sometimes people will simply dump belonging in the landfill waste, or worse they turn to fly tipping, and just dump their junk wherever they can. While this may save a few pounds, it's doing the earth no good, so
we are on a mission to promote responsible rubbish disposal services in London
, so when you hire us to do a clearance you can rest assured we will always dispose of the items responsibly and recycle wherever feasible. Don't let your household junk become poison for the earth, let us relocate it safely, and you can feel good about helping save the planet.
Save Yourself the Hassle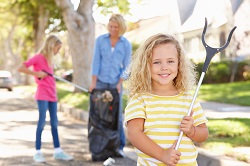 When it comes to loft junk removal you don't need to spend hours and hours researching your local companies. Just give us a call now on
020 3795 9574 
to talk to an expert and see how we can help.
We offer a range of services and you're sure to find many reasons to book with us:
• Friendly and professional team
• Highly knowledgeable experts
• Low prices for all of London
• Flexible appointments
• Complete waste removal and disposal services
• Environmentally friendly and responsible rubbish disposal
• Flexible service depending on your needs
• Excellent payment options
Waste Removals believe in offering the best service for fantastic prices, so get in touch and tell us what you need, and
we will be there to help before you know it.