How To Make Furniture Collection A Breeze
Save Time with Our Furniture Removal Service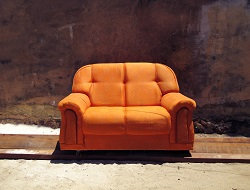 Here at Waste Removals we appreciate that just because you have furniture to move, that doesn't mean you have the time to do it. This often means that the items never get collected and languish around your home, causing stress, for what feels like forever. But instead of getting stressed out and damning the furniture every time you walk past, reclaim your home and hire our furniture removal experts instead. With one quick call to us on
020 3795 9574 
you can book today and have that old furniture whisked away before your very eyes.
We deal with furniture disposal of ever kind from big, bulky items to bundles of smaller things
, so whatever it is that's causing the frustration, let us deal with it for you.
What Are the Benefits of Hiring an Expert?
People often ask us what the benefits are of hiring an expert, compared to doing it themselves, and we understand why. To the untrained eye, furniture collection often looks straightforward, and it might seem that all you need is a van and a pair of hands (or two) to move the items. However in reality, removing furniture is much more complex than that, and can often be dangerous if not done, the items are usually heavy and cumbersome and if not deal with correctly can cause real damage to those moving it. It's also important that people dispose of furniture safely and responsibly and
with our many years of service, we know where to relocate items to make sure they are reused or recycled responsibly.
What Can We Offer?
If you are not sure whether hiring a furniture collection expert is the right option for you,
take a look at our list of services and expertise:
• Flexible and accommodating pick up schedules, even covering unsociable hours where needed
• Offering a complete pick up and disposal service – once you hand over your furniture we will take care of it from there
• A professional approach to furniture clearance – we will remove your items safely and with a smile
• Qualified and insured professionals
• Low rates and heavy discounts
Hopefully the above list gives you a good insight into how our service can help you, but if you'd like more information call today on
020 3795 9574 
and talk to an expert about your furniture needs.
Hire the Experts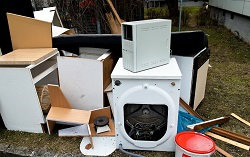 When you need something done right, you need to hire the people who have done it a thousand times before and know how to do it safely and responsibly. We offer the top-rated furniture collection in London, we know exactly what to do, how to do it, and are very flexible in when we do it. We work according to our customer's needs, so whether it's a sofa removal in South London, or a piano in the north,
we will be there, whenever you need to move it for you.
We can deal with simple removals and more complex cases, all without any stress to you. Let us worry about it, so you don't have to.
Save Money with the Experts
Some people see the word 'expert' and panic, and we know why; often when people call themselves experts it's so that they can then change huge amounts for their so call 'expertise'. But at Waste Removals that couldn't be further from the truth. We call ourselves experts, because we are,
we have been doing furniture clearances for well over a decade
, and we do it every day, if that doesn't make us experts, what does? But we also pride ourselves on offering our customers the best value in all of London. We want to help people liberate their homes and free them from unwanted furniture, so if you've got something to shift, call us on
020 3795 9574 
and see how much you can save.